WARNING: This product contains nicotine.
Nicotine is an addictive chemical.
Verify Your Device
Scratch off the authentication label,  then scan the QR code or enter your security code to verify your device.
How to Verify the Authenticity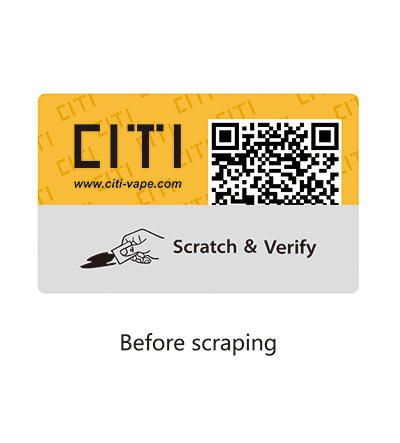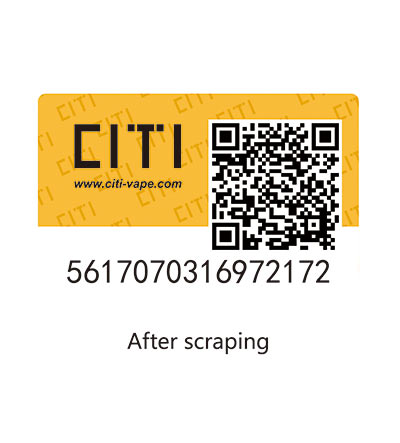 Physical Anti-counterfeiting Technology
We use advanced anti-counterfeiting technology to significantly reduce the possibility of any counterfeiting production. Scratch off and scan your QR code or enter your authentication number to authenticate.
Warning to Retailers
Selling counterfeits can lead to administrative and criminal liability.
Products will be considered genuine only if their security code is verified by CITI.
Otherwise, they will be deemed counterfeit.
We reserve the right to take further legal action if a product is deemed to be counterfeit.
If you suspect that counterfeit products are being sold, please report them via Report Counterfeit.